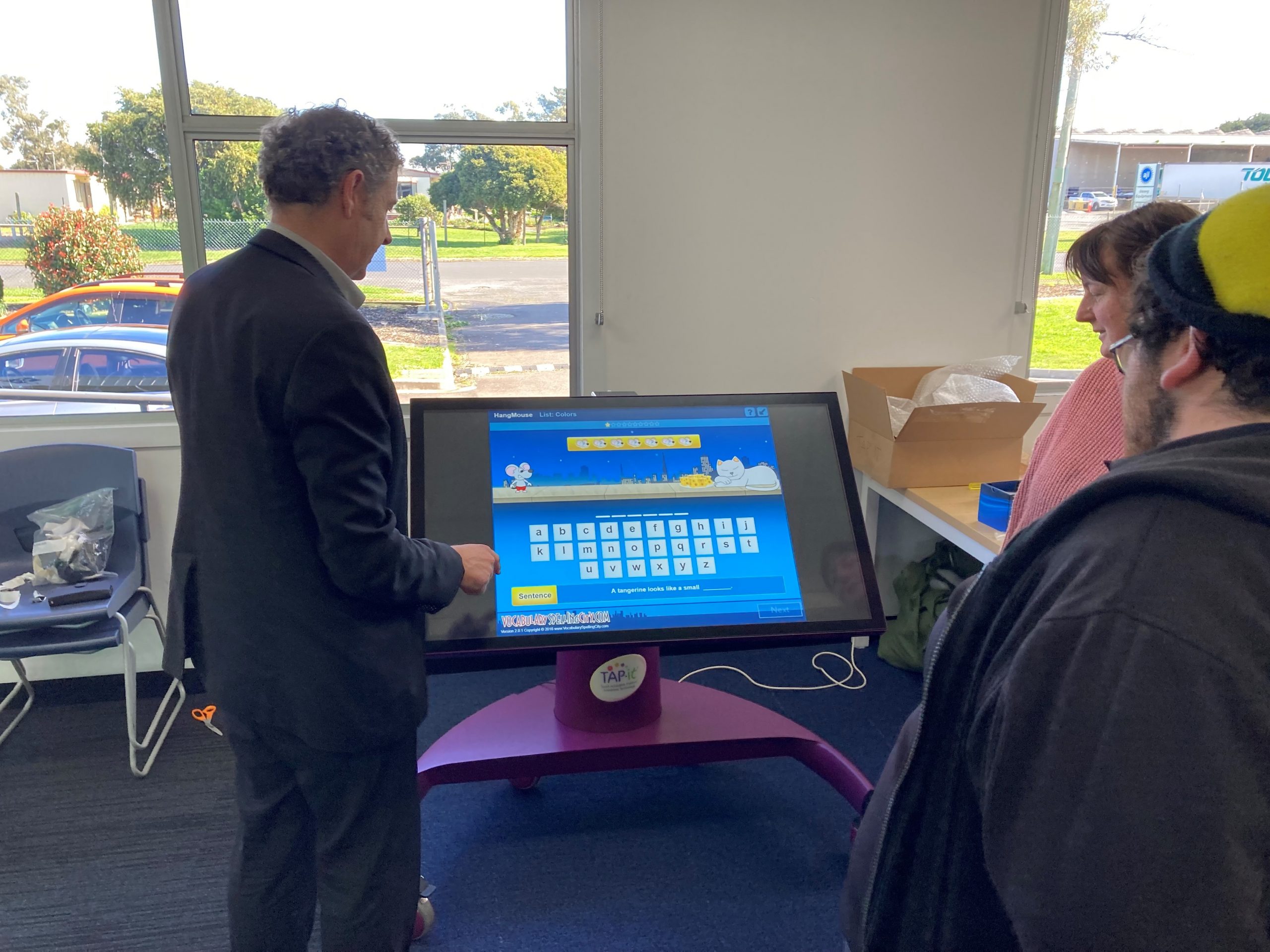 Our Devonport participants and staff have been excitedly waiting for a new piece of technology to arrive. The TAPit platform will assist our participants in communicating and will provide endless hours of entertainment.
Touch Accessible Platform Interactive Technology or TAPit, is an assistive technology touch screen that is portable and user-friendly. St Michaels' Newstead campus has had a TAPit for many years and it is used daily by our participants. This week, CEO John Gilpin and St Michaels IT Supervisor Merv Ponting installed the assistive technology at our Devonport campus.
TAPit is a clever piece of technology that can recognise the difference between an arm resting on the screen and a finger or assistive device intentionally tapping an image. The TAPit platform is portable and height-adjustable making it accessible to people in wheelchairs, walkers or other mobility devices. The 42" interactive LCD panel can also be tilted from 0-90 degrees.
Our participants couldn't wait to explore the technology and the digital world it will open up to many of them.