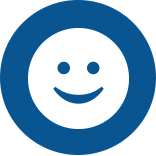 Working with our people
Join St Michael's: Empower Lives, Make a Difference
At St Michael's, we're more than just an employer; we're a community committed to fostering a workplace where trust and respect flourish. Join us and use your skills to create a positive impact on the lives of individuals with disabilities.
What does it involve?
Working with us means championing the wellbeing of our participants. You'll support them in making choices aligned with their life goals and empower them to realise their full potential.
Other benefits include:
Variety: Every day presents new challenges and opportunities.
Flexibility: Work hours tailored to fit your schedule.
Opportunity: While the work may not always be easy, the personal rewards are always significant.
What would I be doing?
As a disability support worker at St Michael's, your role revolves around providing daily personal, physical, and emotional support to individuals with disabilities. You'll work with participants, not just for them.
A typical day involves:
Creating programs to enhance participants' independence.
Engaging in social and community activities
Assisting with household tasks and general services
Being a supportive companion during daily activities
Ensuring participants' independence and safety in personal care, health, and hygiene
Witnessing and aiding individuals as they develop skills to live as independently as possible.
Experience and qualifications
We recommend completing Certificate III in Individual Support to gain a deeper understanding of the sector. Familiarise yourself with the National Standards for Disability Services to showcase your commitment to best practices.
But most importantly, it's integral to your role to deeply respect our participants, seeing them as valuable and capable individuals.