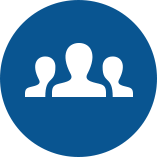 About Us
For more than 50 years we have been providing disability support services to those who need them most.
By offering a range of local services, we provide the best for our clients. We listen to your needs and take action to support them. Our primary aim is for you to reach your full potential and live a satisfying and productive life.
Best Practice
Our support is based on best practice that is proven to achieve positive outcomes for people with physical and intellectual disability. Our Practice Framework for Disability Services is based on:
Person-centred approaches
Inclusive practices
Active support
Positive behaviour support approaches

Our Team
Meet the dedicated and passionate team at St Michael's.

Supporters and Sponsors
St Michael's gratefully acknowledges our partners and supporters who assist us to improve the lives of the people we support.

Governance
View our 2021-2024 strategy and browse our annual reports.